Le bagage technique des pros, de tous les pros...
Version :
Tél : +33 (0)4 75 64 37 69
Avenue de l'Industrie
Z.I du Lac
F-07000 PRIVAS

The sites of our privileged partners are of high quality and contain practical information that facilitates the understanding of the products and the standards or certifications they meet.
Rather than making a presentation that would have difficulty competing with the factory sites, we prefer to guide you directly to them in a concern for efficiency and transparency.
If you have any questions, do not hesitate to fill out a request on the Bagalu website. The requests posted on the factory sites are automatically sent to us, but sometimes with a delay.
Privileged partner sites :
Thermodyne: Bagalu is the exclusive distributor for France.
Explorer : Bagalu is an authorized distributor for France in the following sectors: Industry/ Law Enforcement/ Armed Forces/Photo
Suprobox : Bagalu is the exclusive distributor for France
Shell Case : Bagalu is the exclusive distributor for France.
Zargal :Bagalu is an authorized ZARGAL distributor.
Pélicase : Bagalu is a Pélicase distributor.
[ Fermer ]
Nos partenaires » Thermodyne »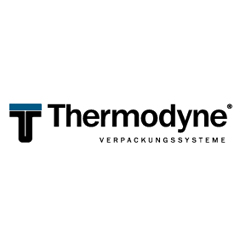 About ten years ago, we were looking to expand our range of products because we were encountering a strong demand for containers of non-standard sizes and therefore not available as standard. An important enemy was also pointed out by many of our customers: THE WEIGHT
The meeting with the manager of Thermodyne, Dr.-Ing. Daniel Baetzel, was decisive in our decision to represent in France this brand very well known and respected in Germany. The mutual trust has stimulated us in the development of the brand in France.
Availability of 500 sizes of thermoformed containers, a very favorable weight/volume ratio, indispensable certifications for our customers (IP 54, IP65, ATA 300, etc.), a wide choice of colors (9), many options for personalization both technical and aesthetic (embossing, RFID tracking, etc.), these are briefly summarized the advantages of these products.
Thermodyne, it is also the possibility to propose to our customers non-standard containers of sizes greater than 2.50 m long at reasonable costs. (example: helicopter blade containers, containers for Rove etc...).
Finally, in Europe, Thermodyne is the only manufacturer of metal containers meeting the US DOT 31 SP standard for the transport of aviation oxygen cylinders, passenger service units (PSU) and other oxygen generators.
We let you discover the different applications by browsing the Thermodyne site (ISO 9001 company, NATO approved manufacturer).
Nos partenaires
---